Dear all,
Exactly one month from now, my first solo exhibition of my oil paintings, "I:Individuality" will be showing in Gallery Sequel, Tokyo. The opening will be on Spetember 20th, 17:00 - 20:00, if you will be around in Tokyo at that time, please do come! I never share my painter side with anyone else because it is very private to me, however, I think the right time has come, so I am ready to show the world what my ultimate dream is... I am very grateful.
我從來都沒有跟别人說畫畫是我最愛的興趣…… 我也從來没有想過我最大的夢想將會在一個月後實現。如果你們在九月二十到二十九號的期間剛好在東京的話,希望你們能來參觀我的畫展。畫畫對我來說是一件非 常私人的事情,所以我用了很大的勇氣去做這個決定。我不喜歡分享我的個人想法,所以很害怕透過我的畫去讓别人了解我。但我在想這個機會真的是一生人只有一 次,所以一定要好好把握,希望你們一定也要把握每個機會,去實現自己的夢想!If I can do it, so can you!
More info on: www.sequelart.com
Joey Ma ジョイ・マ プロフィール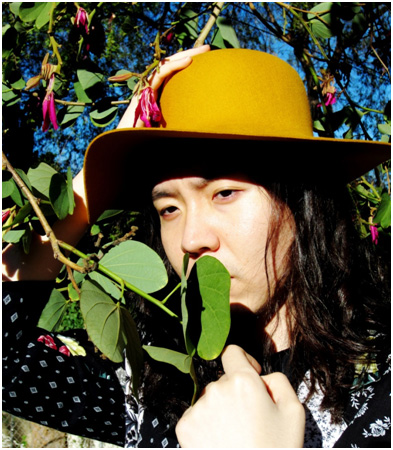 ジョイ・マ
ジョイは高校の最後の2年間でアートに興味を持ち始めた。その後、南カリフォルニア大学で経済学を学ぶためロスアンジェルスに移り、絵画のクラスを受ける。この時はじめて油絵具に情熱を見出し、それから今に至るまでの8年間、油彩画を描き続けている。
ジョイは絵に独特なテクスチャーを持たせるため、純油彩具とワックスの塊の混合を試みることで、今のスタイルを築いてきた。全く異なる種類の色彩と筆使いを大胆に用いて、作品に強烈な印象を与えている。
「
I:Individuality
」はジョイ・マの初の個展である。この世界中の全ての人は唯一無二な人間であり、皆が平等であるべきだという考えから、
Invidividuality
(=個体性)は常にジョイの最も好きな言葉だった。この展示作品は一点一点が色と形を探求する独自の経験の結果である。また、初めて円形と楕円形のキャンバスを用いて制作している。
It is so cool to see my profile in Japanese! I am just soooooo grateful about everything that has been going on in my life.
Love always,
Joey